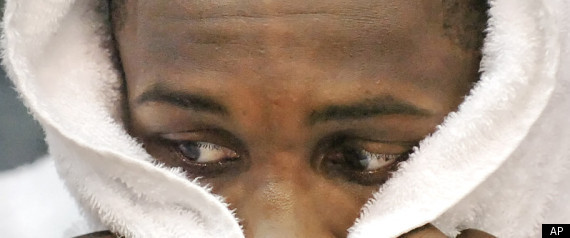 It is stories like this that make sports seem so miniscule in life.  Chauncey Hardy, formerly a guard for Sacred Heart University, died Sunday following two heart attacks.  Hardy was in the hospital after being critically wounded in a Romanian bar over the weekend.  The 23 year old was a member of the CSS Giurgiu and was celebrating a victory before he was attacked by a group of men.
Stories like this are so tragic.  Hardy was a young man who was trying to live out his dream of playing professional basketball.  Unfortunately, some people take sports way too far.  The Bryan Stow incident from earlier this year shows this.  Sports are not life and death, although some believe that they are.  Hardy was the innocent victim in an attack based off of hatred for a basketball team.  It is ok to dislike a team, but leave it on the court.
My condolences go out to the Hardy family.  I hope they are able to find solace in celebrating Chauncey's life and I hope justice is eventually served in this case.