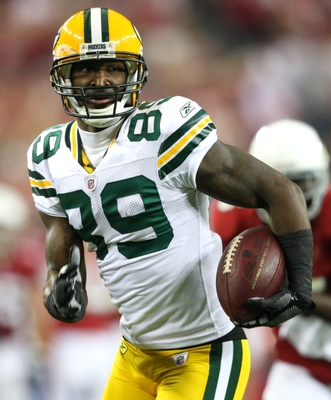 Jeff Sperbeck is the agent of the 29 year-old Packers veteran offensive lineman. In a conversation with Tom Silverstein, the agent said that 'it was looking very positive' for Daryn Colledge to be going to another team. He later gave a specific team name saying that "The Cardinals have expressed serious interest."
Daryn Colledge is one of the more reliable lineman we have at Green Bay and I have indeed considered that he can be the long term solution at right guard. However, with the drafting of Derek Sherrod, it is likely that Colledge would be out of the starting lineup in the coming seasons. According to Sperbeck, Colledge's deal with the Arizona Cardinals will pay him "similar numbers" of what he was asking for with the Packers.
This probably feels like a loss for Ted Thompson right now. He is losing a veteran offensive lineman to rely on when the season gets tough. Thompson was willing to pay the price, but Colledge seems to believe that the Arizona Cardinals is where he would like to play football and there is nothing Ted can do about it.
Perhaps Thompson will go shopping for a replacement. Getting better protection for Aaron Rodgers has to be the number one priority for the general manager.
Wide Receiver James Jones has been linked to the Vikings, but according to JSOnline no deal has been hammered out yet. Jones will join the list of ex-Packers that left to join the Minnesota Vikings. The list carries some of the most beloved Packers in recent times, but this move is smart for James.
In Green Bay he is the No. 3 option receiver behind Greg Jennings and Donald Driver. Jones is 27 years old and he could be tired of being a slot receiver. In Minnesota he will be competing for the No. 1 and No. 2 receiver spot (Percy Harvin is the team's best receiver, but he plays in the slot). What is puzzling is that he would leave one of the best quarterbacks in the league for a team that doesn't yet have their starting quarterback named.