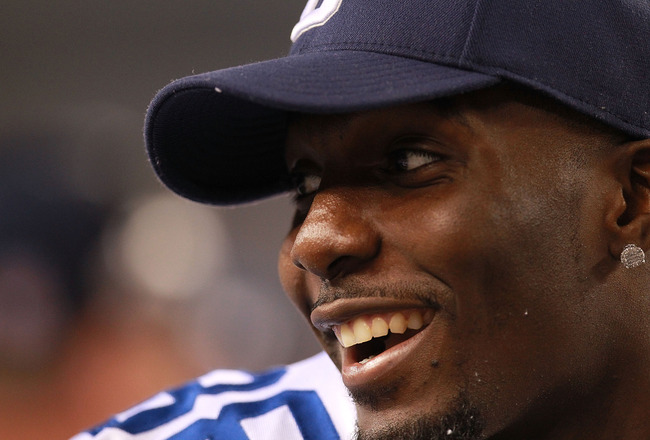 There is nothing quite as electrifying in the game of football than watching your team run back a punt, something Cowboys' receiver, Dez Bryant, does quite well.
However, there is nothing quite as frustrating as watching one of your star players get injured on a punt return, which is exactly what happened to Bryant in Dallas' first game vs. the Jets when he suffered a thigh bruise on a return.
He missed the following game, and appears that he has been playing at less than 100% all season long due to the injury.
This week, however, he is expected to return to his role as punt returner, which leaves us wondering—-is this really a good idea?
While the number of times most fans have agreed with Cowboys' owner Jerry Jones is quite minimal, this may well be one time they do.
According to the Fort Worth Star-Telegram, Jones told the media that he is nervous about Dez returning punts.
"Now, the game is one that you risk injury on every play, but because he just refuses to go down – which is a great thing about him – then you've got to watch using that in situations like kick returns." Jones said.
"I'm not going to say he's injury prone, but I will say he's more subject to getting hit and hurt with the way he stands up and fights it than probably any player we've got. We've got to get others ready to return those kicks."
According to an ESPN report out of practice today, there was a brief scare when it appeared Dez may have hurt his foot on a punt return drill. Luckily, he was ok, but it certainly raises the question as to whether or not he is too valuable on offense to use on special teams.
I am glad I am not paid to make these kinds of decisions (though if I was paid millions, I probably wouldn't mind).
Do you take away a potential play-maker and game-changer because you are afraid of losing him on offense, or do you let him do what he does best and hope that he will stay healthy?
What do you think?
[polldaddy poll=5620027]